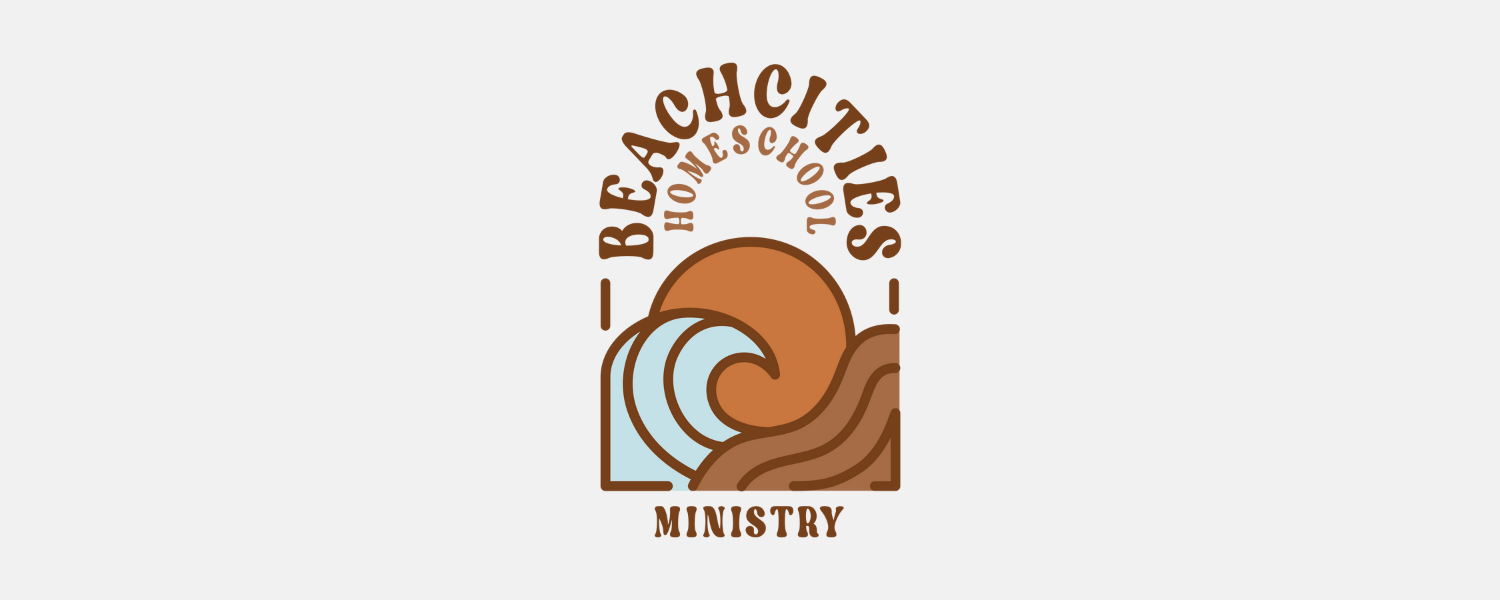 The Beachcities Homeschool Ministry exists to partner with parents to help learners find Christ and grow through programs that cultivate self-responsible, action-oriented leaders who value truth, goodness, and beauty.
What Homeschooling is...
• Education designed solely with your child and your family's values in mind.
• Holistic education that includes life, family, character, and academics.
• Education that strengthens the relationship and bond that you have with your children.
There's no 'one-size fits all' when it comes to homeschooling your children—we are committed to helping you create and implement a system that works best for you and your family. And the best part—you won't be alone!
Check out the available options below
This is a year-long membership that provides you with a personal homeschool coach, parent trainings, curriculum support, and troubleshooting. This is the program that will teach you how to homeschool day-to-day. The fee covers the entire family and provides these services for ten months.
Cost: $500/year per family
Our Community Days are a part of our Homeschool Support Membership. Community Days happen on Wednesdays and are a mixture of Park/Beach Days, Nature Study, Field Trips, Special Events, and Celebrations - and will be open to your entire family.
What Does a Homeschool Coach Do?
• Help you choose curriculum
• Create a schedule/rhythm for your family
• Teach you how to teach your kiddo
• Provide encouragement and support
• Provide resources and tools to make your homeschooling experience the best that it can be
• Assist in record keeping

Who is the Homeschool Support Membership For?
• New homeschoolers • Crisis schoolers turned homeschoolers • Homeschoolers who need to revamp • Families that need support in organizing their child's education experience • Families looking for community • Families looking for accountability

Watch the Beachcities Homeschool Ministry Informational Meeting below
volunteer + employment opportunities
We are building an interest list for those who would like to participate/contribute in some way to the program in Staff or Volunteer positions:
REGISTRATION LINKS
---
If you have questions about our program or would like information on registering for the 2022-2021 year,
use the link below to talk to a member of our team at homeschool@beachcities.org.
---
Come visit the Beachcities Homeschool Ministry and witness, first hand, all that we have to offer. We do monthly tours, so click below to schedule.
---
Frequently Asked Questions
All your children will be taught by the Lord, and great will be their peace. In righteousness you will be established: Tyranny will be far from you; you will have nothing to fear. Terror will be far removed; it will not come near you. If anyone does attack you, it will not be my doing; whoever attacks you will surrender to you. "See, it is I who created the blacksmith who fans the coals into flame and forges a weapon fit for its work. And it is I who have created the destroyer to wreak havoc; no weapon forged against you will prevail, and you will refute every tongue that accuses you. This is the heritage of the servants of the Lord, and this is their vindication from me," declares the Lord.
UPCOMING EVENTS
QUESTIONS?
We recognize that there is a lot of information to process in your decision to homeschool your child/children. We want to help you however we can, including answering any questions you may have that have not been addressed in the FAQs section of this page. If you have any questions, please reach out by emailing homeschool@beachcities.org.