---
Saturday,
April 3,  4 & 6 pm
Sunday,
April 4, 8:30 & 10:30 am
Easter at Beachcities is more than

a church service,

IT'S A PARTY!
You won't want to miss out on all the fun! Festivities will take place in between services

both Saturday night and Sunday morning. 
(PRO TIP) If you're coming to the first service, plan to hang out for at least half an hour after the service ends, and if you're coming to the second service, plan to arrive at least half an hour before the service start time.
Food!

Fill your bellies during our bbq picnic Saturday night,
or with delicious breakfast burritos Sunday morning.

Candy!

Grab all the sweets at our annual Candy Dash,
Saturday at 5:30 pm or Sunday at 10:00 am.

Pictures!

Show off your Easter best in one of our photobooths!

Parking!

Parking on-site will be extremely limited, take advantage of
one of our many parkings options!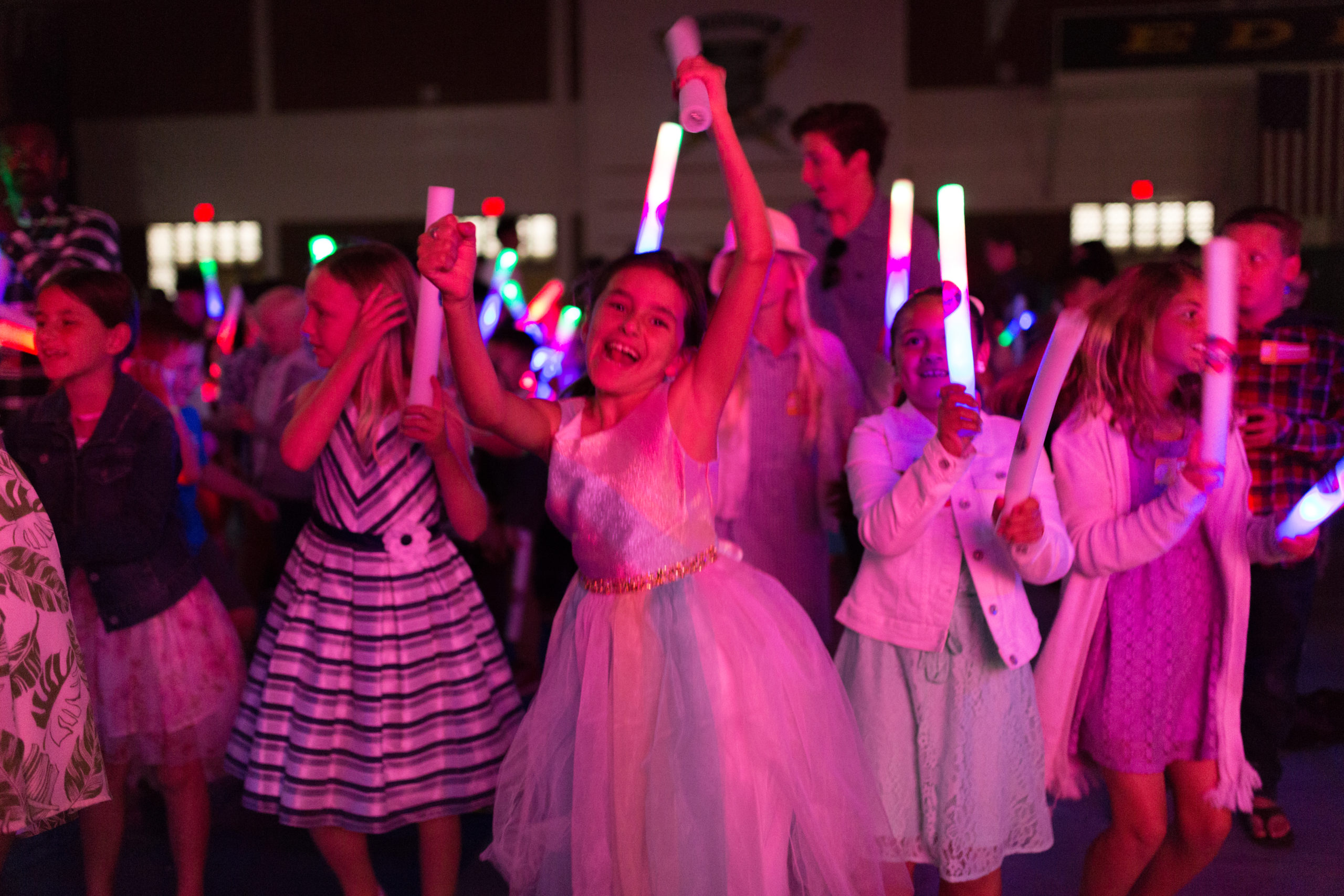 We will have full CityKids programming for 5th-grade and under.
 If this is your first time joining us, head upstairs immediately when you walk in our main entrance and we would love to get your family all checked in.
Our nursery is for 0-2 years old and is located downstairs to the left.  
Jr. High and High Schoolers are encouraged to join their families to celebrate Easter in our services. 
Parking on-site will be extremely limited. Plan ahead and park at one of our many off-site options!
   Beachcities Parking 
   Chase Lot (5 min walk)
   Brookhurst Lot (7 min walk)
   Effingham Drive (12 min walk)
   Public Lot (12 min walk)
   St John Lane (5 min walk)
   Hamilton Ave
Keep an eye out for "Event Parking" signs.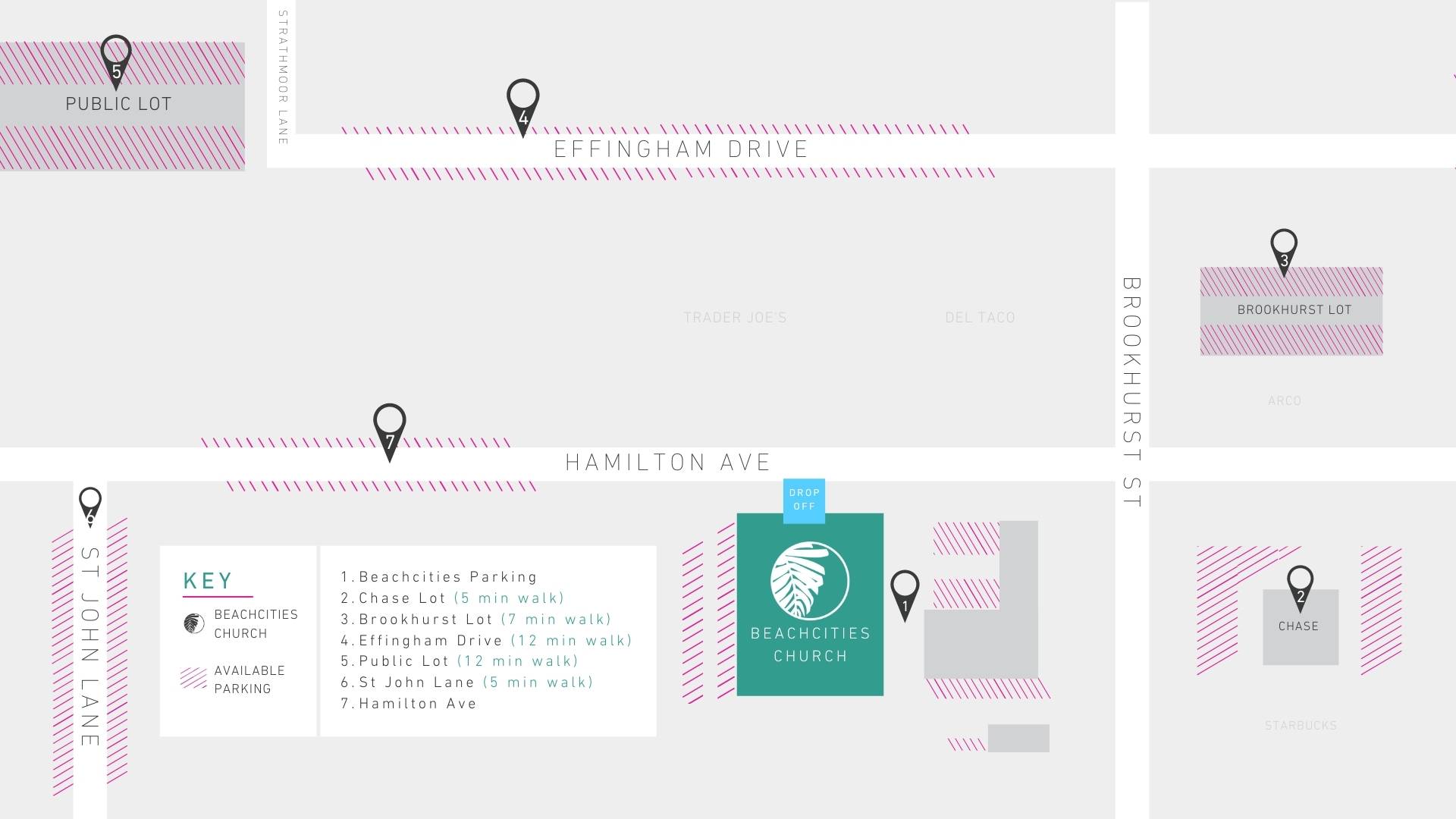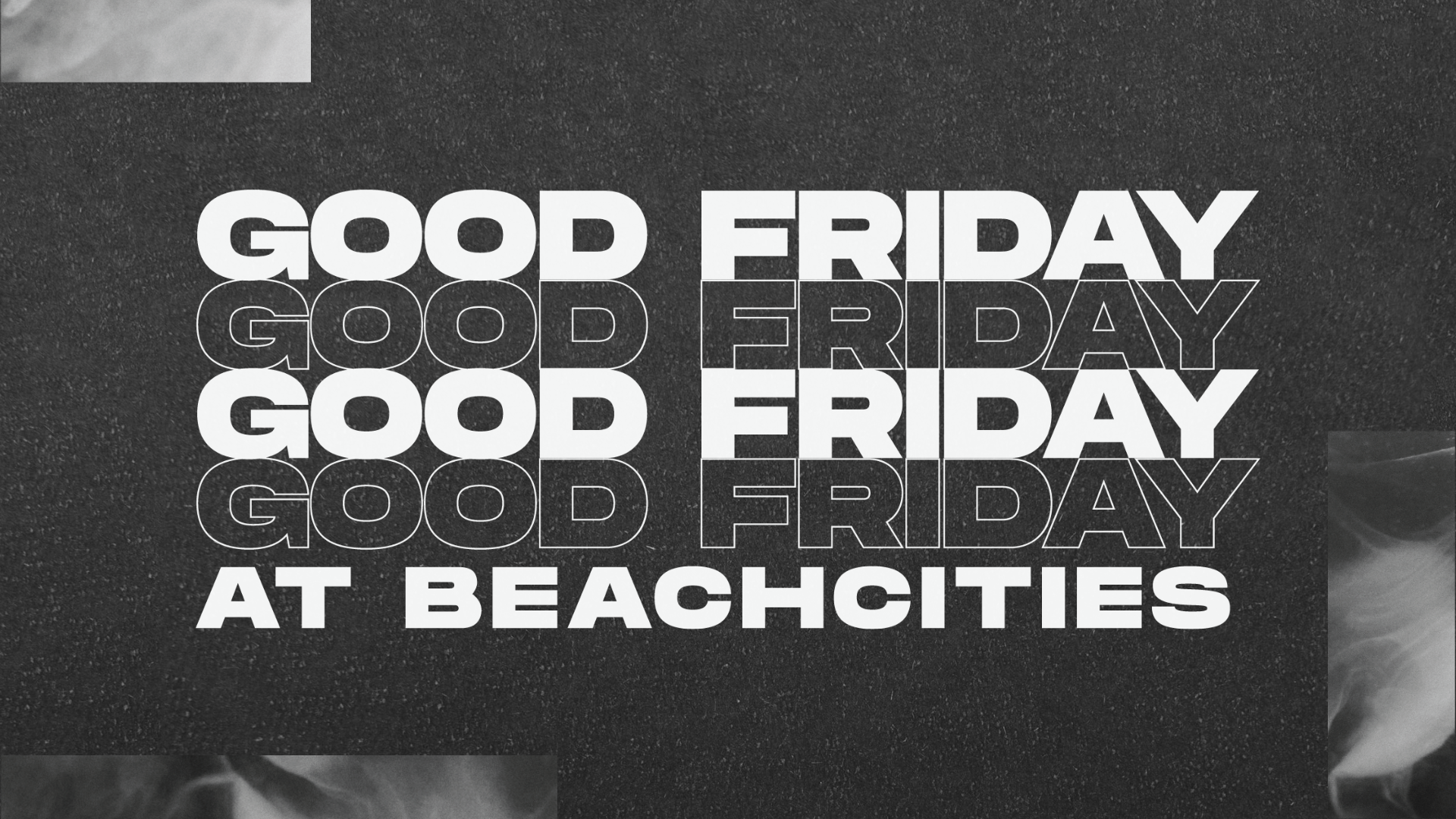 Join us at one of our Good Friday services on Friday, April 2nd at 5:00pm and 6:30pm.
This is a moving and sobering, "silent" service that helps us to reflect on the sacrifice that Jesus made upon the cross. The service looks different than our celebration service, but it's a powerful way to begin the Easter weekend.
Childcare 5th grade and under will provided at both services.
---
Visit us at our Connect Bar with any questions or needs you have while on campus. The Connect Bar is located in the entryway under the "helping people find Christ & grow" sign.
If you have any further other questions feel free to email  Jeff Fernandez.