At Beachcities, we gather together throughout the week in both large and small groups, but our largest gatherings take place on Saturdays and Sundays at our main campus on Brookhurst and Hamilton. We'd love to see you at one of our four weekend services. If it's your first time, let us know you're coming, we'd love to meet you!
9872 Hamilton Ave,
Huntington Beach, Ca
saturdays at 5:30pm
sundays at 8:00, 9:30, and 11:00am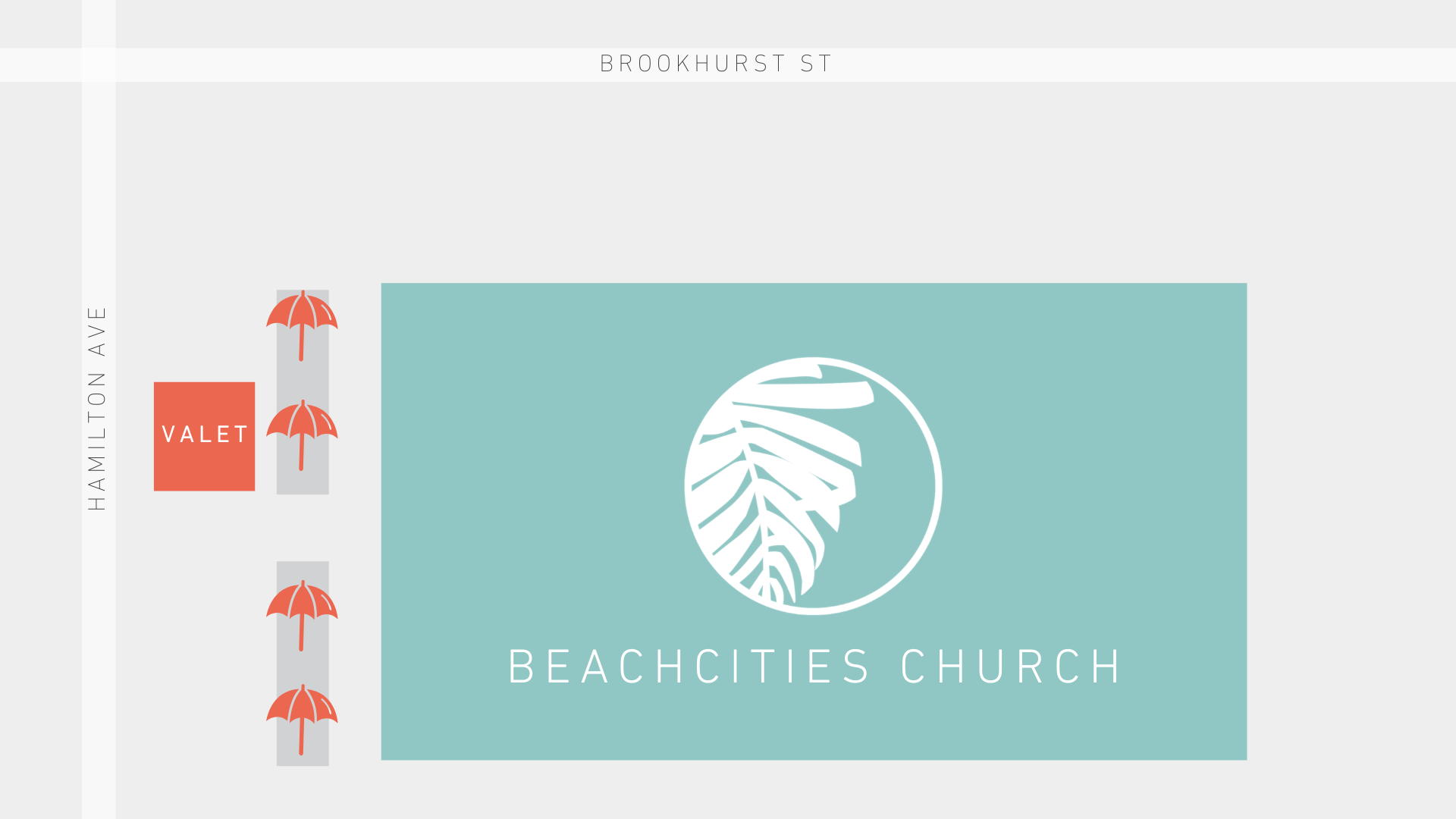 Complimentary Valet Services
We offer complimentary 3rd party valet service for the 9:30 and 11:00am services. The valet service is located between The Warehouse and main building and runs from 8:30am until 12:30pm.